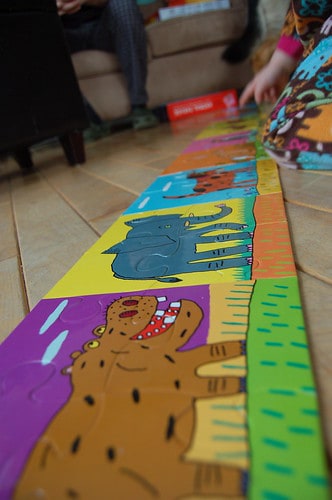 T looooves puzzles! She was very excited to receive this 7 foot long one from my brother on christmas eve.
Instead of opening presents on christmas morning we put together her puzzle.
This was another one that Grammy gave her. It's called a Puzzle Ball, is made of hard plastic and is very neat to put together. She enjoyed finding each vignette and then popping them into place.
I love that she loves puzzles. Not only are they great for problem solving, spacial relations, hand eye co-ordination… I could go on… but Mama happens to love them too. It's one of those activities I thoroughly enjoy doing but don't often get the chance to do.
Hopefully this love for puzzles grows with her and we'll enjoy making  many puzzles together in the years to come.