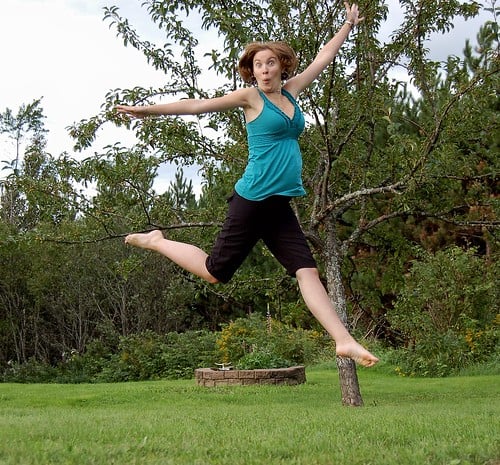 I'm officially 31 weeks, and with only 9 left to go we're getting pretty excited! Its hitting home that by the end of next month I'll have my own little person to look after and care for.
Totally pumped and a little nervous of the changes that will happen, I know everything will be fine and after that first week it will be like we've never been without Tadpole but I can't help being a little antsy.
At the moment Tadpole is breech, doc said its normal for this stage but i'm still hoping he decides to turn in time for the birth. Meanwhile he sure is using those big feet to his full advantage and booting me in the ribs every chance he gets… not so fun.
I've been working away bit by bit at Tadpole's room, I've changed my mind soo many times on what I want to do its crazy. I just hope I can pull it all together before Tadpole decides to arrive.