We took T to the park recently for some play time.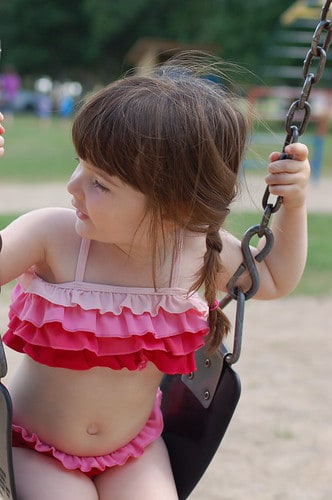 She enjoyed the swings,
the slides,
but most of all…
we enjoyed some much needed time with Daddy!
 On the way home we stopped at our favourite Ice Cream Shop!
Moose and I have been frequent visitors to Sully's for years.
In fact way back when we first met and were dating we always went to Sully's.
It's set up in the old train station in town, run by students and have a wonderful charm to it.
There are some benches outside where you can sit, enjoy your ice cream and watch the world go by.
The street in front is a pretty busy spot so there's always something interesting to see.
Of course our ice cream was pretty interesting too!
I ended up trying a new flavour that day, Pecan Brittle Delight…. delicious!
There's nothing like a cold  ice cream on a hot day!
But it tastes better when its enjoyed with family.