Its been a while since I've Joining Ginny for Yarn Along. To be honest I haven't been reading at all until I downloaded an audio book yesterday.  So, what are you knitting or crocheting right now? What are you reading?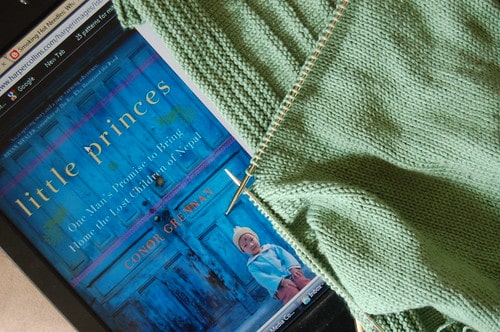 Reading – I downloaded Little Princes by Connor Grennan from my local library's site. I love that I can download audiobooks and ebooks for free from them. Although the selection right now is slim,I'm sure more will become available in the coming months.
Knitting – Still working away on Blithe by Kim Hargreaves. I'm over halfway there and hope to have it wrapped up soon so I can get some wear out of it before summer leaves us.