As I said in the previous post, Stormont will be available in kids sizes too.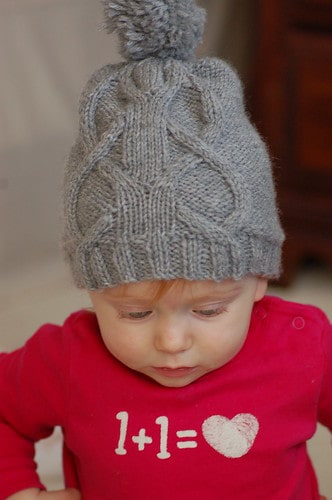 Here is a look at the  6 – 18mths size.
I knit this one up in Valley Yarns Northampton in light grey complete with pom pom!
The perfect cabled  topper to keep your little ones warm this winter.
 For those a bit older, the 18mth- 4yrs size,
knit with Paton's Classic Wool in Paprika.
This really is a pattern that suits the whole family!
Testing is going well and Stormont's release is coming right up!