So now that my comments are fixed "That was awesome" I have a quick little knit I'd like to show you.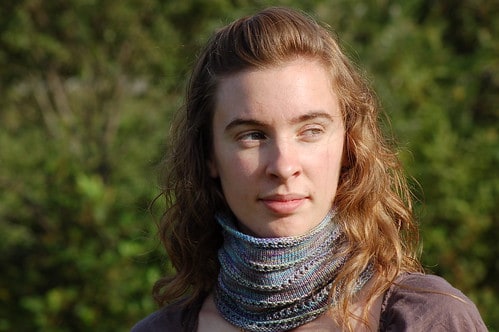 Pattern:Stacked Eyelet Cowl
Yarn: Koigu KPPPM
Needles: U.S. 3
Start Date: Sept 9th 2008
Finish Date: Sept 10th 2008
I started this cowl as something simple to knit that I could take with me and not have to worry about patterns and messing up or so I thought. I ended up knitting the dang thing in one night because I just couldn't put it down. The minute I wound up the Koigu I was in love. The colours were soooo yummy and the changes so frequent, I was mesmorized.
I have had this yarn in my stash for quite a few years now not knowing what to do with it. I bought two skeins intended for socks but I just couldn't hide a beautiful thing like this from the world. It needed to be seen, admired and loved. Stacked eyelet was the perfect pattern to show off the beautiful array of colours and let it be seen. 
It was very hard to get a picture that captured the true colours. The picture above is the best representation and let me tell you the colours are more amazing in person.
I have a few other knits nearing the finish line so hang in there while I have a little FO partaay before we get to the new knits on the needles.