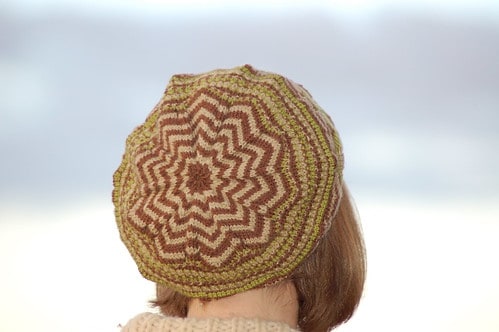 Pattern: Sikkim by Kirsten Kapur
Yarn: Dalegarn Baby Ull
Needles: 2.25mm and 3.25mm
Start Date: October 6th 2008
Finish Date: October 22nd 2008
I love my new beret so much! It was a blast to knit, just when I got used to one pattern it would change into another.  Not a dull moment to be had.
This yarn was originally bought to knit Norweigan Stockings with but as I've had it over two years and still have not yet attempted fair isle I figured it would be ok to use it. That and the colours would be perfect for this slouch. Baby Ull was really nice to knit with, very soft and smooshy, I'll have to keep it in mind for some baby knits.
I plan on knitting another one in a burgandy/wine later on but next on the agenda are mitts to match my new hat!