Remember the "If Tadpole is a girl cardi?"
The cardigan that I started to knit after a sudden freak out of "What if this really IS a girl? I don't have any clothes for a girl!
T is filling it out nicely now so I thought I`d take the opportunity to get some modelled shots while it still fits.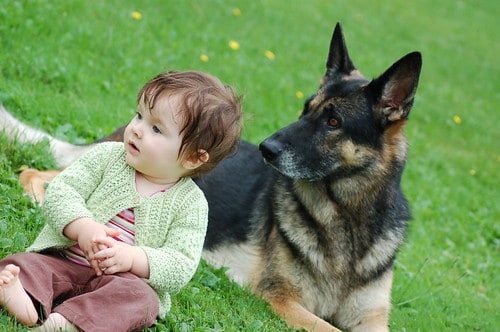 Big sister Molly is always up for a photo shoot and Brother Bosty captures the attention of the subjects so well.
I loved this pattern from the first moment I saw it,the  3 tiered patterning appealed to me right away. There were a few rough patches which I figured out were errors in the pattern but  it was definitely worth knitting, just make sure you check for an errata and the Rav project page
Although I knit this in a cotton, its still very heavy and will be the perfect Autumn sweater over a T shirt or dress.
Could you look any sweeter??
I have a few knits lined up for T this Fall that will be the perfect addition to a little ones wardrobe.