This summer I'm spending part of everyday poolside.
Its the first year that T is in a swimming lesson that isn't mom and tot so while she is working on her rocketships and front floats I have idle hands. It hasn't really been great knitting weather. More like getting drenched when I wasn't even the one in the pool but I was able to weave in ends on a test knit a few days ago.
Something small and more portable would be a perfect project and seeing all the self striping yarns going around made up my mind pretty quickly.
I let T choose a self striping sock yarn from my stash.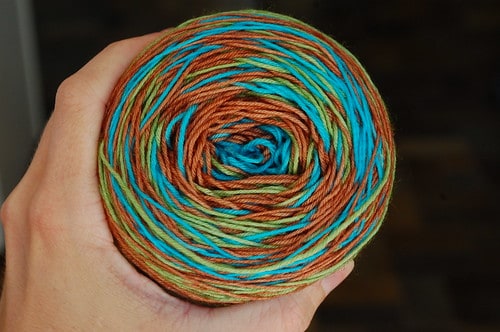 She chose String Theory Colourworks Continuum Self Striping in Tachyon. I have wanted to try String Theory for quite some time and was fortunate enough to find this one on destash for a great price. It comes with a co-ordinating toe/heel colour
So far its working up quite nicely!