Two days ago my brother became a Daddy!
Making me an aunt and introducing the first grandbaby to the family.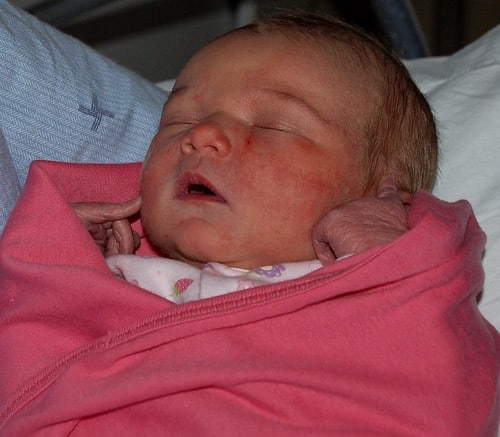 She was one week overdue and weighted a hefty 8 pounds 5oz!
This little one and Tadpole are going to be closer in age than we though
I have lots of finished knits to show you that still need to be photographed, so until I get some pictures here's a look at my newest project.
This is Daybreak by Stephen West of WestKnits. I'm knitting it with Regia 4ply and Louet Gems, its turning out quite nicely but may have to go on the back burner until I knock off the last couple of baby knits I want to get done.