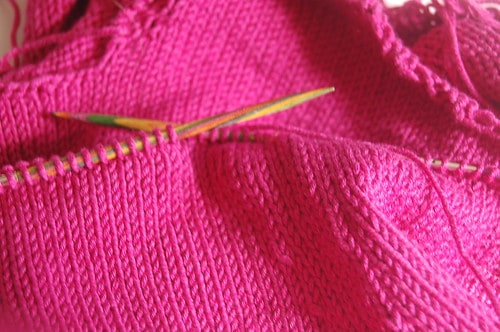 I think I misplaced  my blogging mojo some where in the last month but I think I've finally found it again. Things have been kind of busy and the time I had to myself I really wanted to knit instead of blog but hopefully I can get back into the swing of things.
There's lots to blog about and since this is a "knitting" blog we'll start with that. I've been doing some test knitting in my absence, one is top secret at the moment and the other is that yummy raspberry pink you see above. It's another knit for Lily and I hope to have it finished next week.
I've also been chugging along on Emelie. The sleeves and bands are all thats left to complete this one. I can't wait to wear it!
What about you all, what are you working on??