Thought it was time for a little update on Tadpole, I seem to be growing growing….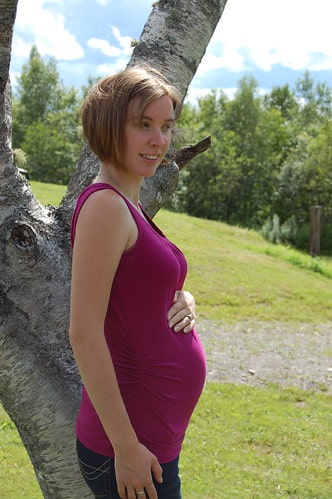 We are 24weeks and 4 days now, hard to believe little Tadpole will be with us in a few short months.
Moose and I went away for a little overnighter, probably the only one we'll have for some time. I've never actually left the dogs overnight since we got them almost 2 years ago so I was a little anxious in leaving them but they had fun with Nanny and Granda while we were gone and didn't seem too lost without us. 
We did a little shopping, finally found  maternity capri's that don't look like mc hammer pants, ate  fabulous steak and spent some quality time splashing around in the pool. It was a wonderful break from the everyday and just what I needed.
                                                                                                            Ohhhhhh baby!!!