The weekend seems to have turned into giveaway time!
I don't mind a bit and I'm sure you won't either 😉
I recently finished a test knit for Libby of Truly Myrtle.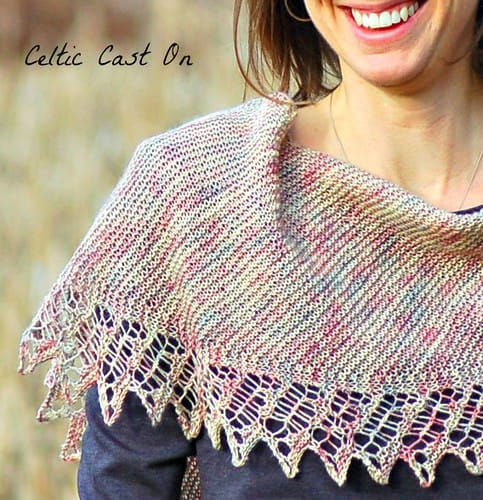 I told myself I wasn't going to test much anymore and when Libby asked me I said that I didn't really have the time to test right now. She sent me back a picture of said test in return……. just in case…..geez she really knows how to twist my arm!!
To be honest I have been wanting to knit a couple of cowl/shawls to wear at work. Something a little more neutral that could go with just about anything….
I had a skein of Softrope bfl sock in my stash that I bought from a friends destash. It wasn't something I would normally choose, *grey, pink and beige combo* but it turned out to be the perfect skein this time around. *note: it always pays to go out of your comfort zone sometimes*
Pattern:Antipodes by Libby Jonson
Yarn:SofTrope BFL sock in Rapture
Needles: 4mm circs *straights would be fine for this too*
The shawl is knit from end to end in one piece.
A simple garter stitch body with the perfect amount of lace to keep things interesting.
The pattern gives instructions on how to make your shawl longer or shorter depending on the amount of yarn you start with. This would be the perfect project if you want to give shawl knitting a go.
SofTrope was lovely to work with, Jessica does soft subtle colours perfectly! I look forward to working with more of her yarns again in the future.
Libby has kindly offered up a copy of the pattern to giveaway to one of my fabulous readers! You must pop over to her blog and read about the dress she is wearing in her Anitpodes pictures.
So the question is where would you wear your Antipodes
Leave your answer in the comments below to be entered to win a copy. Comments will remain open until wednesday the 19th at midnight est
Good Luck!