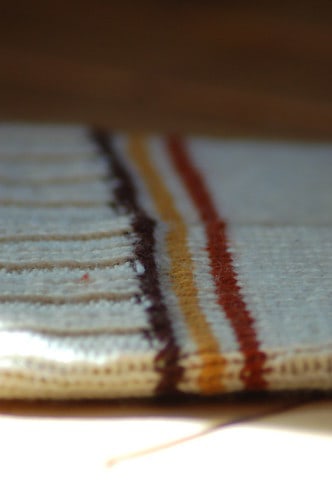 Day 24 – Up Close
I started this pair of socks a few days ago.
I wanted to try knitting socks two at a time to hopefully avoid my severe second sock syndrome.
I cast on with some scraps of worsted weight yarn, I didn't want to throw myself under the bus for my first try and they are working up quickly.
I think I might be hooked on knitting two at a time.
I've just started the heels and at the rate they are knitting up I will have a pair of socks in no time!!