There's nothing like a woolly hat to keep you toasty in the Autumn and Winter months.
I recently test knit this sweet beret for the lovely Preeti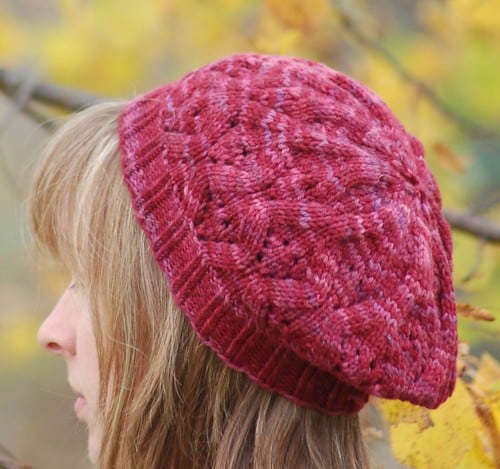 This is Courtenay, Preeti's first published pattern!
The leaf motif  knits up quickly with worsted weight yarn and can easily be made slouchier with an extra repeat.
You have to check out all of Preeti's versions in solid coloured yarns they are beautiful!
If I knit this one again I will definitely go with a solid.
You can get the full scoop on her design here on her blog
If you'd like to purchase Courtenay you can hit the buy now button and it will take you right to her pattern shop.
A great little beret that you could whip up in a snap for christmas gifting.
Happy Knitting!