Not only are leaves changing and temperatures changing there are big things happening at CelticCastOn.
Its not an overnight change mind you, its going to be slow and steady. Here's a little taste of what we've been up to.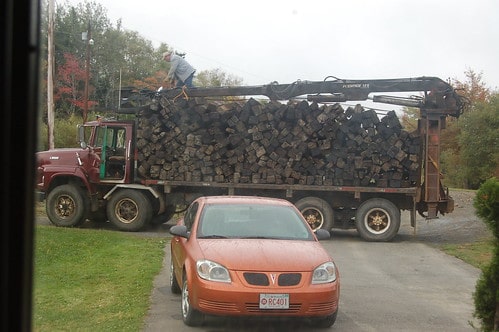 This delivery came a few weeks ago.
Dog's checking out the goods.
Some major thinning…..
And my nose has been stuck in the bottom book for the last little while.
What COULD we be up to??????
*Note* the top book on the last picture is a Knitted Noah's Ark pattern book that I got free with the sept issue of simply knitting, I can't WAIT to make it!
Hope you're all having a great fall!