Well my Rye socks came off the needles pretty quickly *pics to come shortly* and I immediately cast on for another pair of socks…..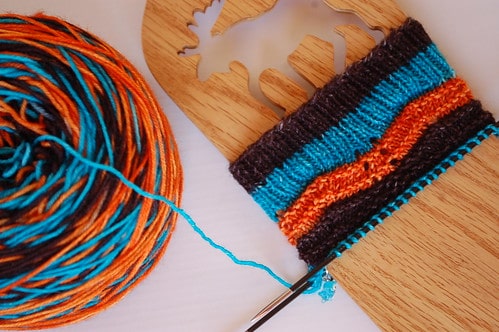 The pattern is called Carolina by Monkey Toes. Its a free pattern and another one of those easy repeats. I'm loving it so far.
The yarn is from stash, (I am going to be seriously using up stash like crazy this year) from a company called Three Ewes Twisted in Fiber. The colourway is Wild Thing and the base is Ewe Look Great in Stripes, 75% sw merino 25% nylon. As far as I can tell the company is no longer in business, I purchased this one from a destash.
I may have an extreme case of startitis so you may see some more new projects very soon….