We've reached the last week of the KAL.
There is definitely time to finish off your socks if you are still working on them. You have until Monday 25th midnight Atlantic Time to have your pics up on Rav or emailed to me.
I trucked along last week and was able to finish my 2nd pair of socks for this weeks post.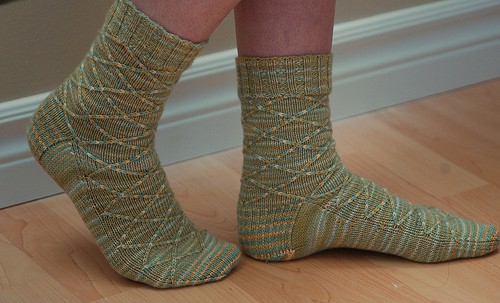 Knit with Wandering Cat Yarns Barn Cat in Parrotfish.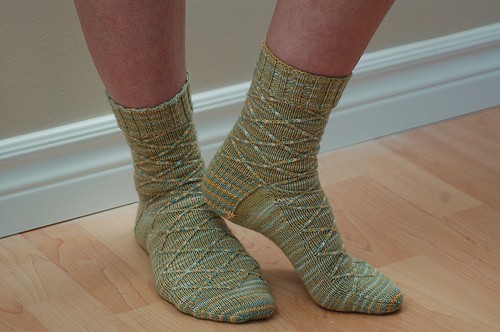 Another perfect fit! I love the spring-ish colours
I'm not the only one who has been knitting like crazy.
There are tons of finished socks this week.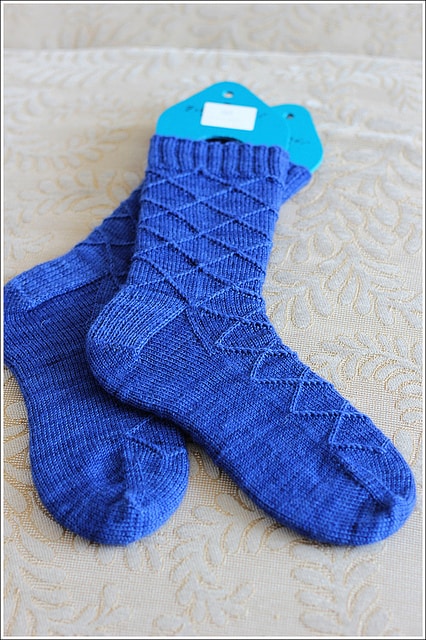 RamblingRoses used Dream in Color Smooshy in Romeo Blue to make these beautiful socks for her son.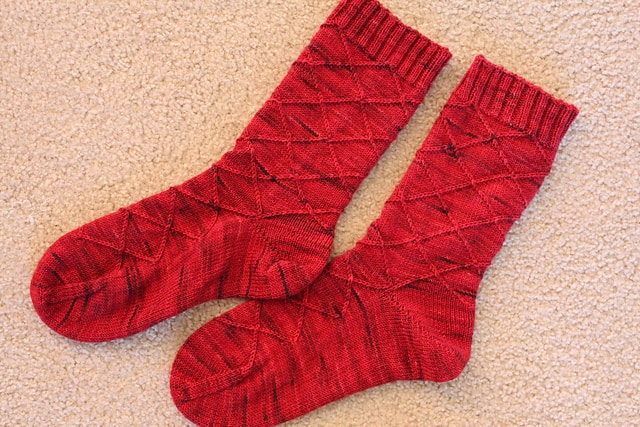 LeslieAnn79 used Socktopus Sokkusu Original in the colourway My Funny Valentine.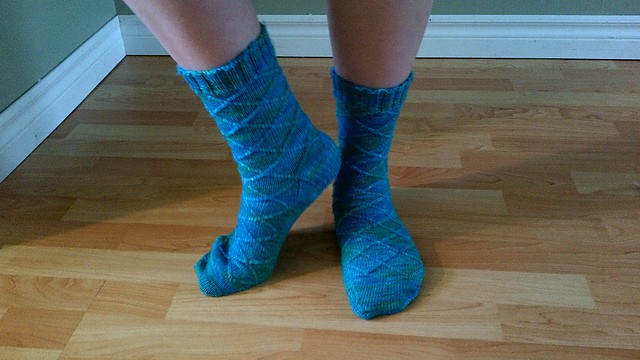 Debbieknits5000 used Tanis Purple Label Cashmere Sock in Tropics for her pair.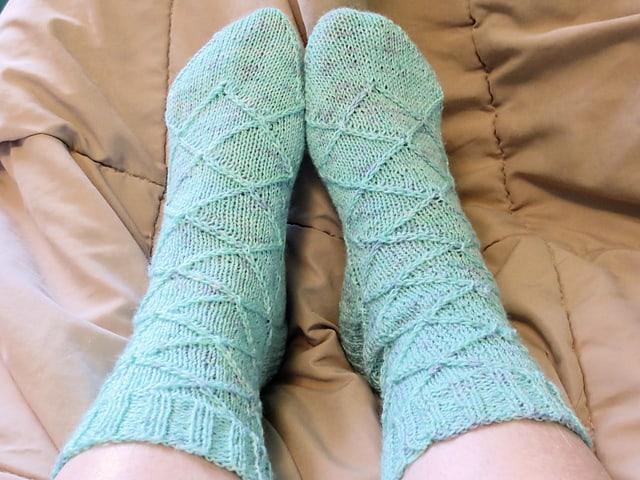 Dcmo knit her socks with WanderingCat Yarns Alley Cat BFL in the mermadia colourway.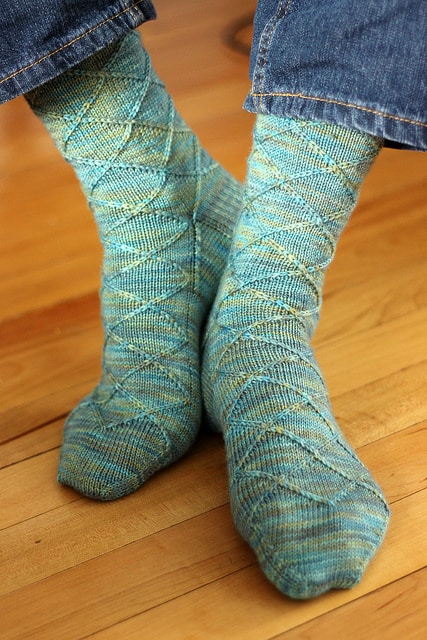 Tanis finished her socks using one of her new colourways of Blue Label called Lucky Penny.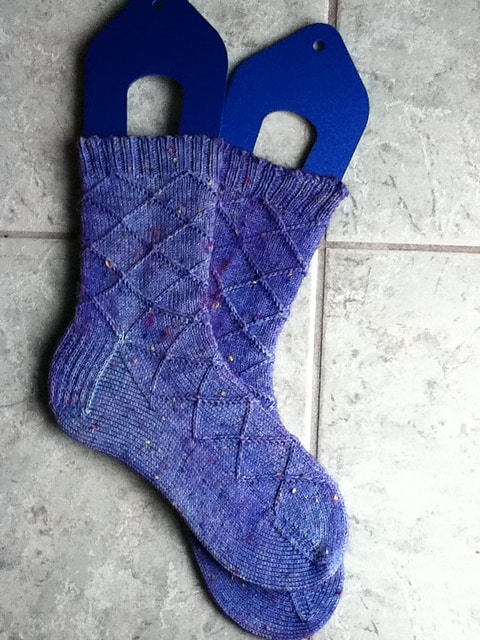 Lunatic84 used Knit Picks Bare that she handyed purple.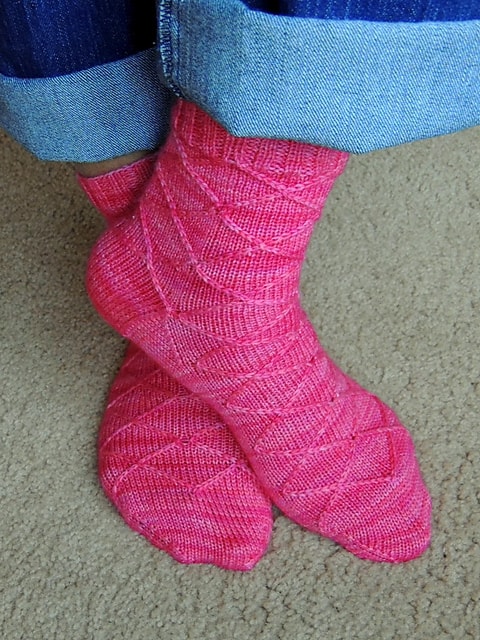 Dimples74 chose Malabrigo Sock in colourway 857 for her socks.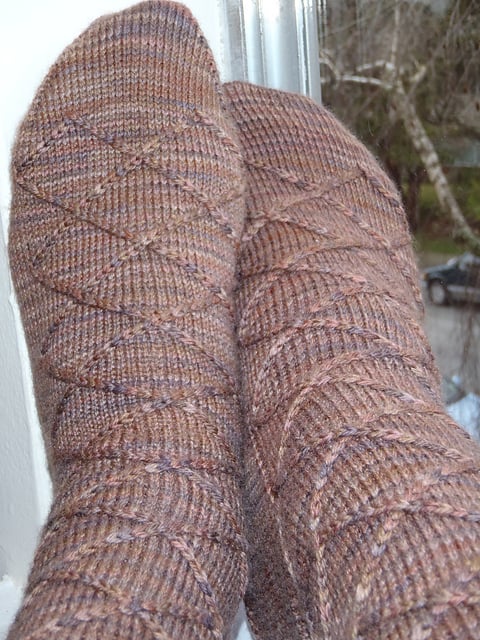 DivaDar finished her 3rd pair using Tanis Blue Label in Chestnut.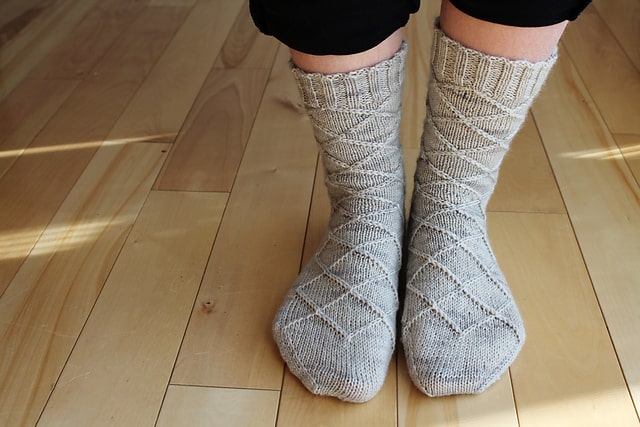 Sylviemom chose Tanis Blue Label in Sand for her version.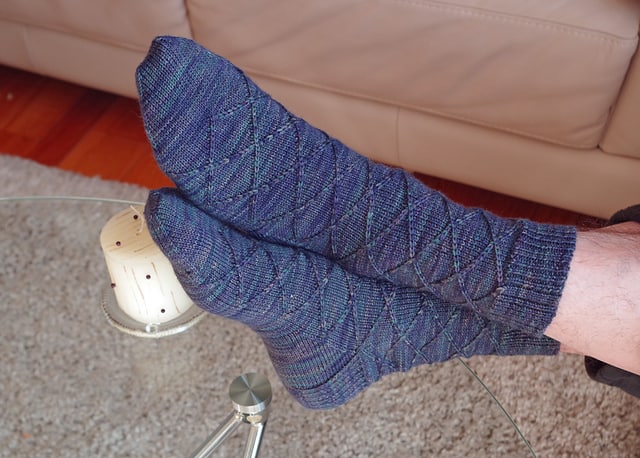 Rosehiver finished her second pair using Tanis Blue Label in an OOAK called Olive Truffle.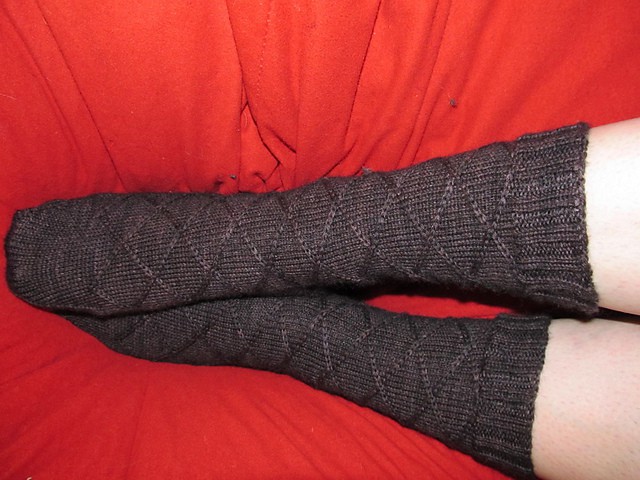 Sewable used Vintage Purls Vintage Sock in the colourway Top Soil for her Casuals.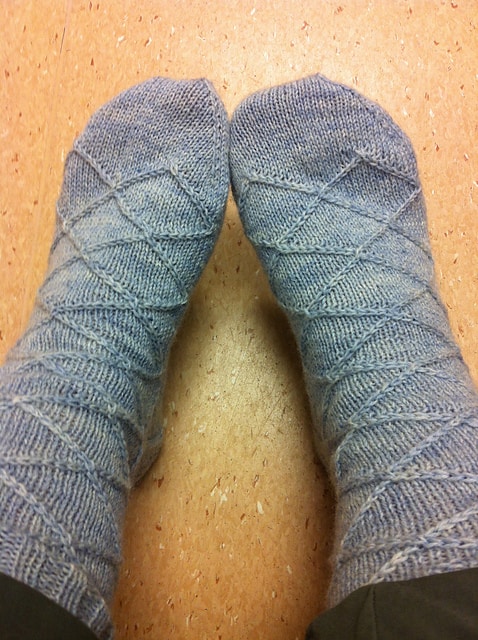 Jwallace chose scheepjes invicta extra in colour 1346 for her socks.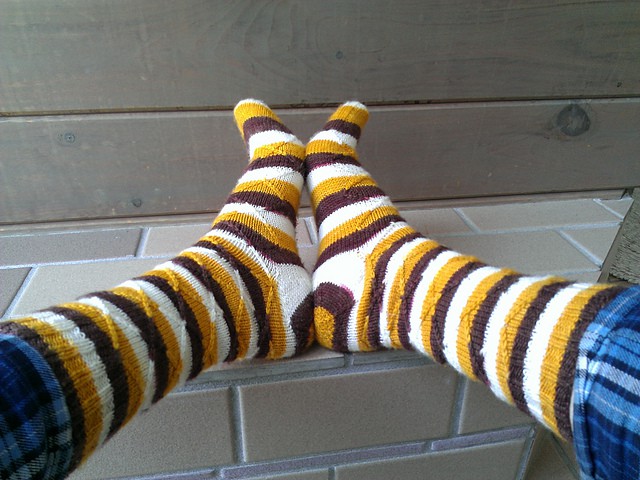 ReVi-and-nOa used FishKnits Strong Heart in Carmamello of her socks. I looove this colourway.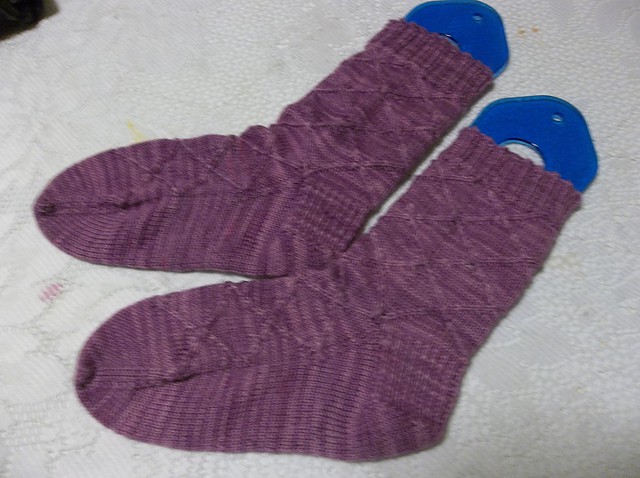 Maryknits7 knit her Business Casual's with Tanis Blue Label in Faded Plum.
Wowee! That was a heck of a lot of socks this week!
Great job everyone! We have 57 completed pairs… can we make it to 70?
Happy Finishing!