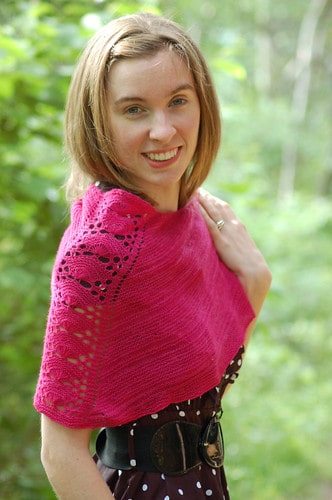 I couldn't be more excited to test knit a first design for Amanda of Joli House
You all know Lily, Amanda's daughter and how much I love her designs so it shouldn't come as a surprise that Amanda's first design is nothing less than amazing!
 Bowland features a beautifully delicate lace panel up the middle off set by garter stitch and purl rows.
I used Malabrigo Lace for my version, it made the shawl a bit smaller than Amanda's version in light fingering but really wanted to keep the delicate feel of this pattern and the lace really showcases that.
It is beautiful as a shawl and will be equally as stunning when I wear it as a scarf to spice up my trench!
Congratulations Amanda on your first design.
As if that isn't enough, Amanda is already working on her second design, Broughton
 I'm sure there will be many more and can't wait to see the designs flying out of Joli House