Can you believe my baby is 4 months old already??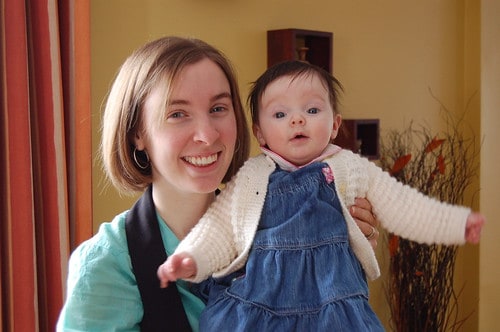 So much has happened between two to four months I don't even know were to start…
Lets see:
She enjoys  bathtime now and is learning how to splash
Tummy time is no longer a battle, she enjoys leaning on her forearms to look at the dogs
The jumperoo is one of her daily activities that she LOVES, she can't wait to 
 jump and squeal.
She is able to grasp and hold toys and especially enjoys chomping on them.
Books excite her, which in turn excites me.
She loves being outside, watching the dogs chase each other, walking around the yard, a true country girl.
She is also a people watcher, I swear if we set her on a bench at the mall she'd be content for hrs just watching everyone.
Newest game is making zerberting noises at everyone and everything.
At only 4 months old she really is beyond herself, most people we meet can't believe she's only 4 months, she's so aware of her surroundings and everything in it. She's certainly taking the world by storm.
Excited to see what the next few months bring!
P.S. She got her first bathing suit this week , we're going swimming really soon!