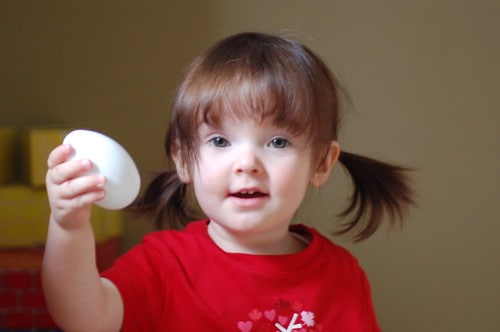 Hard to believe little T is halfway to being two already!!
We tried Pigtails for the first time last week and although I had to distract her to get them in she was very good about leaving them alone. I need to invest in some small elastics now, the braces elastics won't cut it for long
Her favourite person right now besides myself and Dada is Nan. She pretend talks to Nan on the phone, asks if Nan is at home, if a white car drives by its Nan, its very cute ideed.
She loves being outside especially if Dada is fixing vehicles or working in the garage. She runs back and forth between the house and the garage visiting us. Hearing that little voice shout Hellllooooooo at the front door is pure sweetness.
If there are puddles to be jumped in, she's in them, whether in barefeet, socks or boots she doesn't care.
She seems to get herself into a pickle every now and then, we can't help but laugh,
while running to grab the camera!
Everyone loves your tight squeezed huggggggA's that you give so enthusiastically, your love of music and dance, the way you say Wat ma ma ma *watermelon*, umba ba  *umbrella*, and eyebow *eyebrow* to name a few. You are talking up a storm and aren't afraid to give anything a go.
We are so thankful to have this sweet little girl in our lives. She is packed full of energy and a zest for life that can't help but bring a smile to anyones face.
We hope to hear your laughter ringing throughout The Ridge for a long time to come!
We love you so very much little T!
Love Mama and Dada!  xxx ooo